Make your memories stick!
Magnets? oh the possibilities...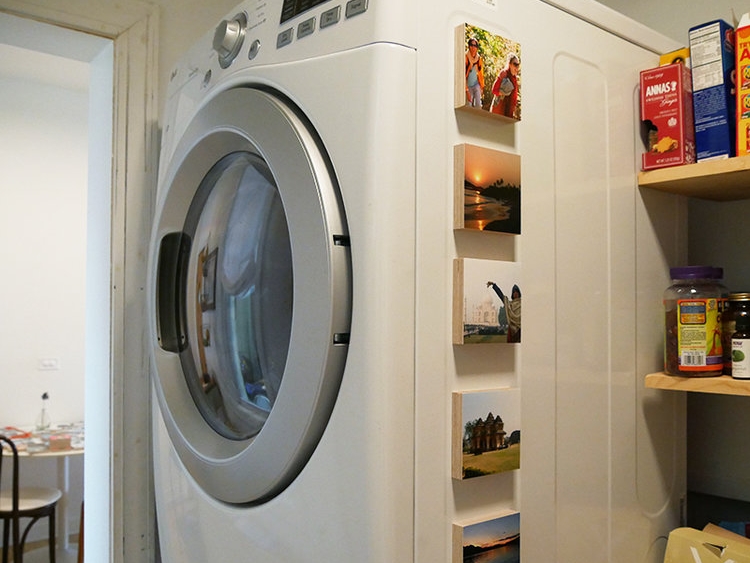 "After moving into our new place we were searching for a unique way to display some of our photos. The blocks were easy to hang up and looked so much cooler than we expected. Now all of our friends want them for their homes and we are trying to figure out where else we can add more! Love this product."
Powerful Magnet!
Every Shiner is equipped with a powerful neodymium magnet, they stick anywhere! You will be surprised at how many places in your home can fit a magnetic photo block.
Perfect Grid Easily
With EVERY ORDER of Shiner photo blocks we supply a FREE hanging grid and tacks for perfect installation every time. The magnetic hanging technology makes it fun and easy.
Ready-to-Hang
Your photo is printed and mounted on high quality birchwood block (4"x4"x3/4"*) and shipped to your door. Right out of the box your photos blocks are ready to hang.
(discount codes do not apply to package deals)
All products are handmade in Chicago, IL
Any defective or damaged pieces will be replaced, just email us.